News & Events
Special Events
Fundraising Events are held throughout the year. Many local businesses and restaurants have sponsored fundraising events. If you would like to sponsor a fundraiser, please email the Director of Outreach.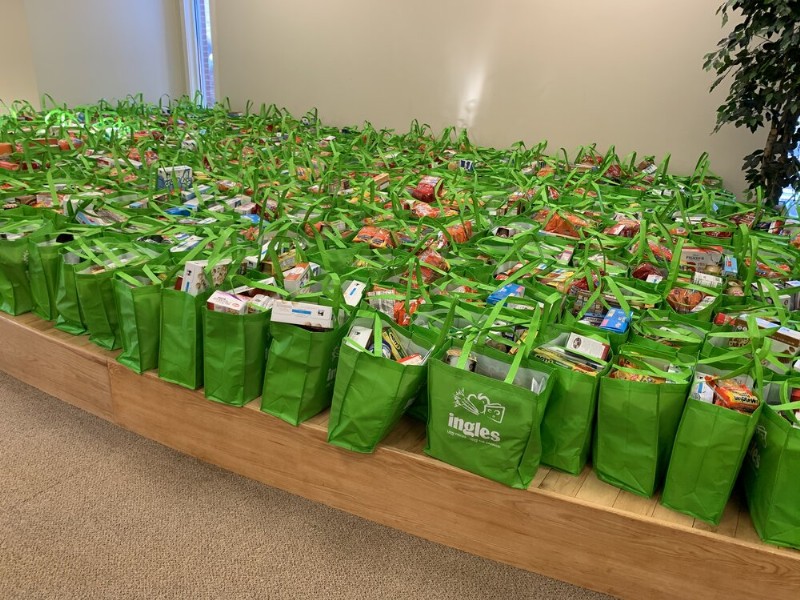 Christmas Break Bags for Schools
Each year, UCM provides a special bag of food for children in Jackson County Schools. Over 400 children who receive free breakfast and lunch at school will go without during the long Christmas break. Local churches and individuals donate needed items, and help us fill the bags at an annual Christmas bag packing party.
Board of Director Meetings
The UCM Board of Directors meets at 7 pm on the third Thursdays of the following months: January, March, May, July, September and November. Anyone is welcome to attend. Please call the UCM office for the location of the upcoming meeting at 828-586-8228.
Annual Meeting
The annual meeting of member congregations and the Board of Directors is in October. Any Christian congregation located in Jackson County is eligible for membership. Each member congregation should send at least one representative to the annual meeting whose purpose shall be to elect persons to fill vacancies on the Board of Directors.
Upcoming Events
There are currently no events in this month.