Getting Help
Applying for Help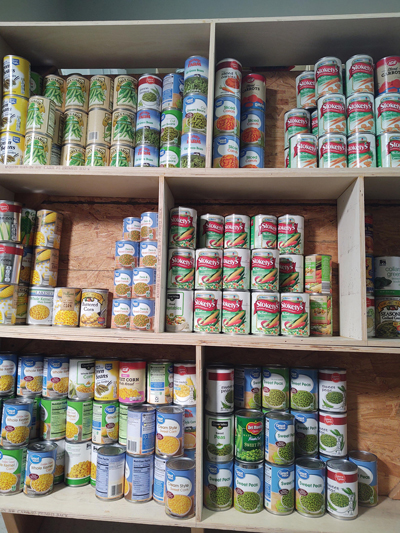 UCM provides food, toiletries, personal items, household items, and financial assistance. For assistance, apply in person at our office at 191 Skyland Drive. Bring a photo ID and a utility bill or other bill showing proof of residence in Jackson County. A counselor will interview you and help find the best way we can offer assistance.
Covid procedures: to help mitigate the spread of illness, only staff and volunteers are allowed in the building at this time. Please come to the foot of the ramp off the front door, and someone will come out to assist you. If no one comes out to help, please call 586-8228 to let us know that you are outside.
How we can help
Food Assistance:
Our most frequent help request is for food. We keep food in stock for immediate needs. We have canned foods, fresh foods, frozen meats, cereals, pastas, and more.
Personal Items & Household Goods:
We provide personal toiletry items (soap, shampoo, toothpaste, etc.) and household items (laundry detergent, dish detergent, etc.) when available. Depending upon donations, kitchen utensils, blankets, and linens may be available. We distribute used furniture and appliances as we receive them from donors.
Financial Aid:
Limited financial assistance is available to pay utilities, past due rent, prescription co-pays, and some other expenses. To apply for financial assistance, please bring an official bill or statement showing the amount due. Volunteers provide financial counseling as requested.
Winter Coats, Thanksgiving, & Christmas:
During the winter months, we distribute donated winter coats. For Thanksgiving, we offer turkey or ham to residents in need. For Christmas, we partner with our local schools to provide food bags for families to help ease the added food needs when school is out for Winter Break.
Referrals:
If we cannot meet all emergency needs, we can refer you to other agencies with whom we have good working relationships.